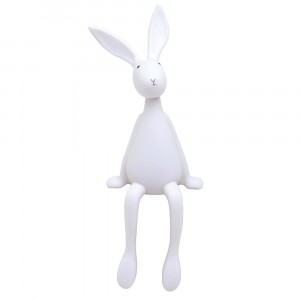 Display all pictures
Nightlight rabbit
Rose in April
Rabbit-shaped night light, led lighting, working with a power cable and a low voltage adapter.
Rose in April is a young French brand of decorative accessories and small furniture for children. Elodie, the creator of Rose in April, is inspired by things she would like to have in her child's room if she were still a little girl. So she invents colorful, cheerful and funny pieces: mini children's chair, multicolored carpet, design table-stool, super-fun message baskets ...
For the record, Rose is the first name of his little girl and April is the name of his dog.
Certified only for the European market.
Composition: PVC
Height: 58 cm
---