05/6/2015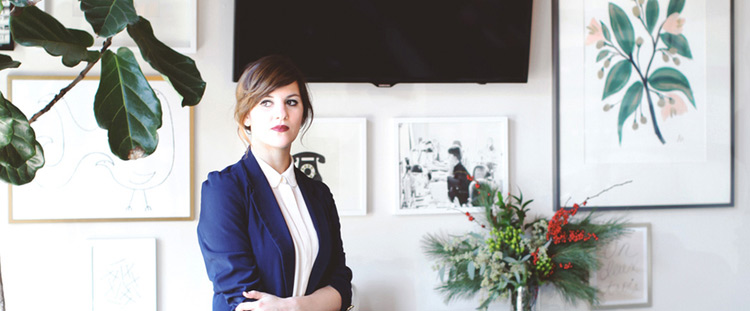 Originally from the New Jersey suburbs of New York City, Anna trained as a graphic designer in Virginia and then made her way to Florida to work as a senior art director at a media company at age 21.
After a year of working in print design she left to pursue her passion in illustration. A number of gig posters and freelance work later, she re-discovered her lifelong love of stationery through wedding invitation design and the idea for a stationery collection was born.
Together with her husband Nathan, Anna launched Rifle Paper Co. based out of their apartment in November 2009 and the brand has quickly grown to become of the most notable brands in the industry.
All of their paper products are printed in the USA and assembled by hand in our studio to ensure every product is inspected before packaging and shipping. They use FSC-certified paper stocks with recycled content, environmentally responsible printers, and select high quality materials that allow for products that are both well-made and beautiful.
Everything that they create is thought through, tested and inspected to ensure that we end up with a collection of products that we would not only use ourselves but are incredibly proud to share.
LAURETTE has selected posters to decorate the bedroom of your child, but not only, parents have also the right to dream and to travel !