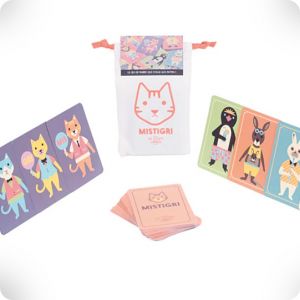 Display all pictures
Cards game
Les jouets libres
MISTIGRI ANIMALS
by Manu Callejon
The pair game that sticks to the legs!
An association game like no other.
MISTIGRI is a game of pairs and chance where, to win, you have to get rid of all the cards by composing pairs. But, the last one who keeps the Mistigri in his hands has lost!
3 Mistigris are available for a game life 3 times longer.
---